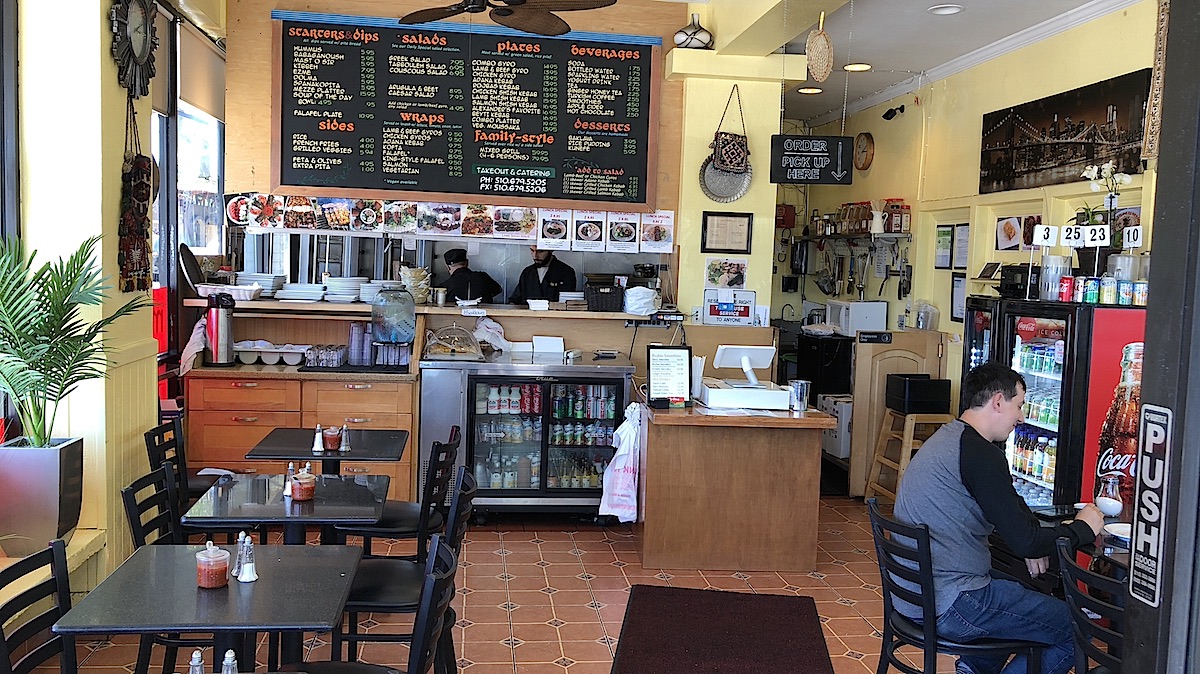 Rojbas Grill is a casual Mediterranean restaurant in the heart of downtown in Berkeley, California. We are a family owned and operated business serving fresh delicious authentic flavors from the Mediterranean Coast to the Middle East. Our restaurant offers a casual atmosphere with friendly service and warm memories.
Rojbas Grill is a cornerstone in the Berkeley community and has been recognized for its outstanding Mediterranean cuisine, excellent service and friendly staff. Our Mediterranean restaurant is known for its modern interpretation of classic dishes and its insistence on only using high quality fresh ingredients.
The health benefits of a Mediterranean diet are well known. Our cuisine offers healthy fats and fiber, loaded with antioxidants, and is downright delicious. Throughout the day, you will find our composite roasts of fresh meats beautifully assembled on two large spits, slowly cooking rotisserie-style. In every aroma, bite, and warmth you feel from our staff, we hope you experience the culture, hospitality, and people of the Mediterranean Coast.
Please check our MENU.
We look forward to serving you soon!